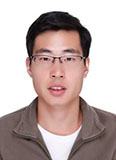 Dr. Junhui Yang from Fujian Agriculture and Forestry University, China
Research Area:
biomass chemistry energy and materials
Research experience:
My research involves biomass chemicals and biomass energy and biomass materials. It mainly includes the conversion of biomass materials into high value-added small molecule platform compounds or energy compounds. And functional modification of the biomass material to ensure that it overcomes its natural defects and can be successfully applied in commercial products.